Swiping right. Sending a smile. Receiving winks. In the overwhelming world of online dating, these are the functions and interactions that run our romantic lives. Sites like Tinder, eHarmony, or Match.com limit the user to what they can say, post about themselves, and who they can interact with. UNSPOKEN FOR completely changes the game. This website brings creating relationships to the next level. If you're sick of constant notifications for people just looking to hook up, or can't stand the creeps you get matched with, then this is just what you need.
What Sets This Relationships Site Apart From The Rest
This site is the best way to form any sort of relationship. Romantic? Platonic? Just looking for a friend? This is exactly what makes this the king of all sites. You are no longer limited to the idea of finding "that perfect someone" or "the one". Consider this website to be the new Facebook. They are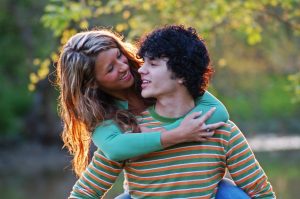 steering away from the label of a dating site, and moving toward being a new social platform. A huge turnoff when it comes to putting yourself online is following a template to make yourself look as appealing as possible to the public. UNSPOKEN FOR gives you full creative control when making your profile. User control and user freedom are the most important things to keep people interested, and no site does it better.
What's In It For Me?
Things might start sounding too good to be true. Well, it's not! UNSPOKEN FOR is extremely accessible, customizable, and user friendly. They make it a point to emphasize the fact that this site is driven toward helping YOU get what YOU want out of it.
Become a part of a welcoming community – By signing up, you can join a community of people who are in the exact same boat as you are. The site also offers creating sub groups, allowing you to connect with people on a general level, as well as a more specific level based on interests.
Freedom to share- Choose what to share, and who to share it with. Anything and everything you post is up to you. Browse through your own videos and pictures, as well as other members.
You can go at your own pace – Other sites are known to throw you right into a conversation or an attempt at a relationship with someone once you get "a match". This site allows you to take things at your own speed. If you're new to the dating scene, get to know someone. If you're looking for a new group of friends, make friends. There's no pressure, you just get to be yourself.
The possibilities for expanding yourself socially are endless when you choose to join this community. The level of comfort and flexibility you will have will make you wonder why you even tried to swipe right in the first place. Not to mention, signing up is COMPLETELY FREE. That's right, it costs nothing for you to start building relationships the right way.
To start your new journey, sign up here.